Description
Outdoor 100W LED projector lights are the best alternative for lighting a larger area. Some with sensors for security are motion-activated and provide extra lighting, which works perfectly for security purposes. With solar led flood lights, you do not need to worry about an extension cable or replace your batteries. They have the following advantages:
• They have a timer and brightness option. You ccan control or change by remote controlleror set system in advance.
• They can stay on for up to 12 hours without charging.
• Motion sensors for detecting movement around your premises.
• The motion sensors help conserve energy since they only light up when there's movement in the area.
Aluminum led flood lights are great for outdoor lighting, building lighting, bridge lighting. All these led projector lamp with very high lumen, widely been used for garden, bridges and building outside lighting. Easy installation with bracket arms, turn on and off at any time you want.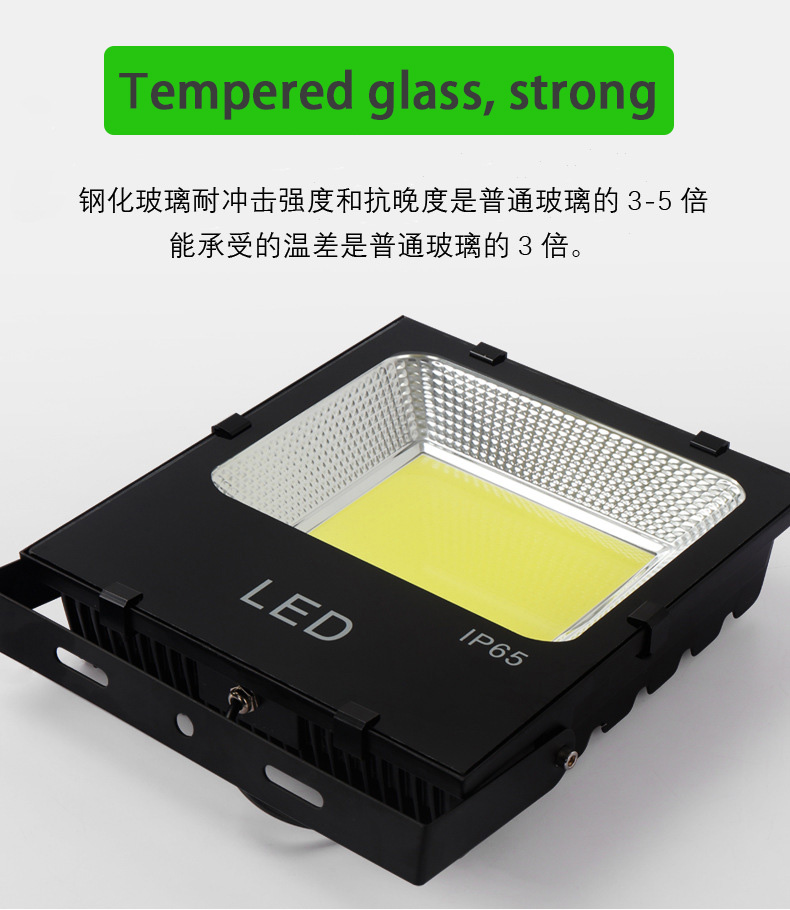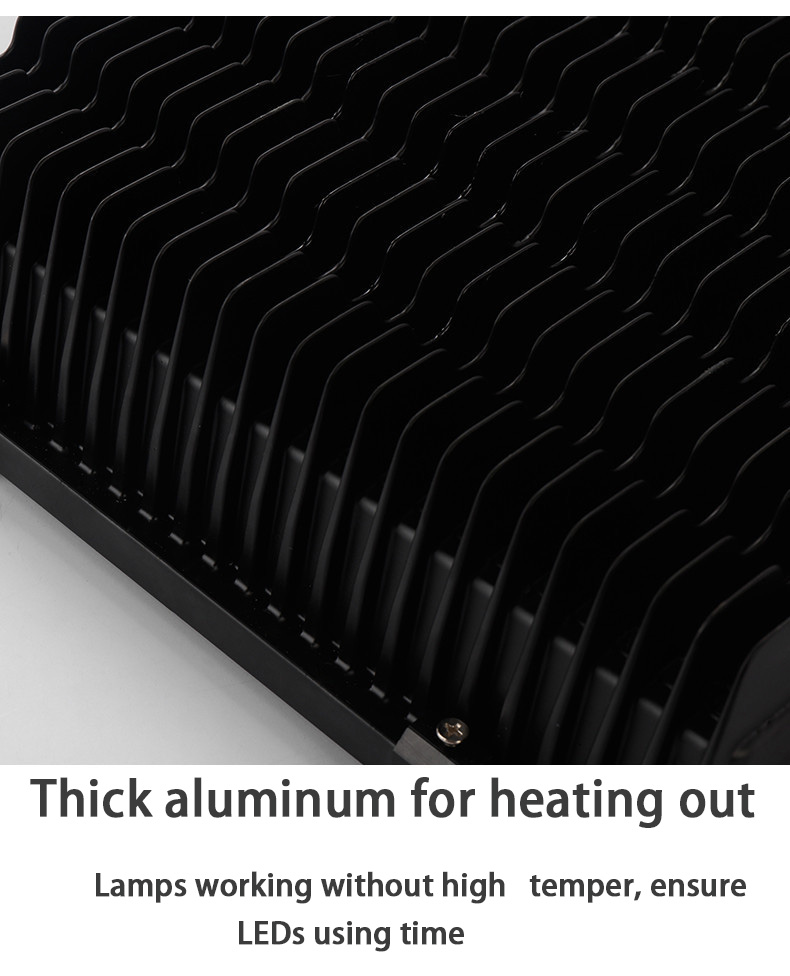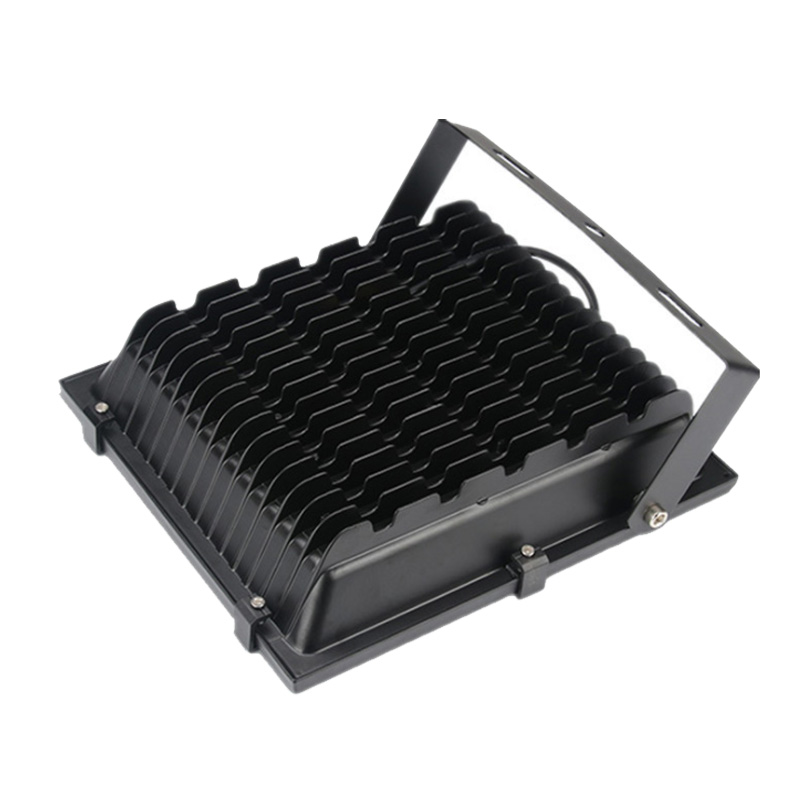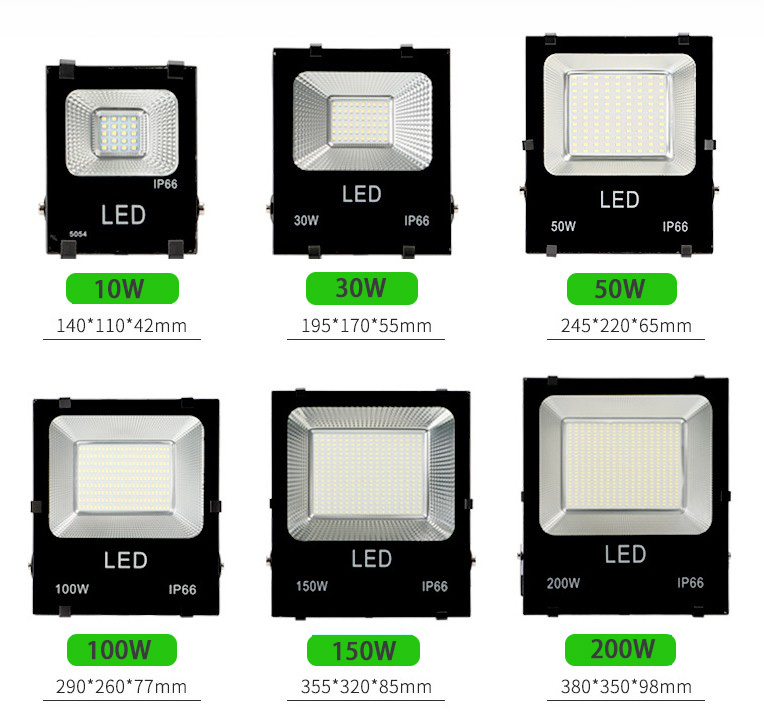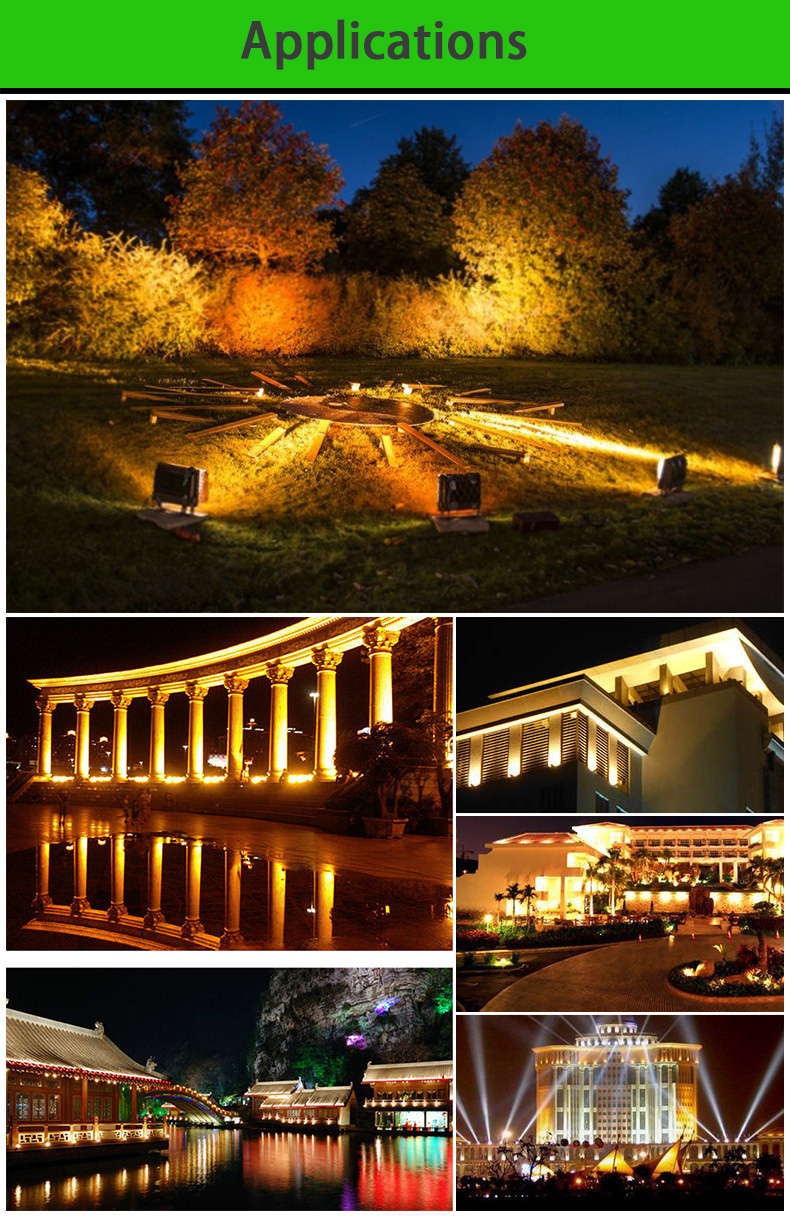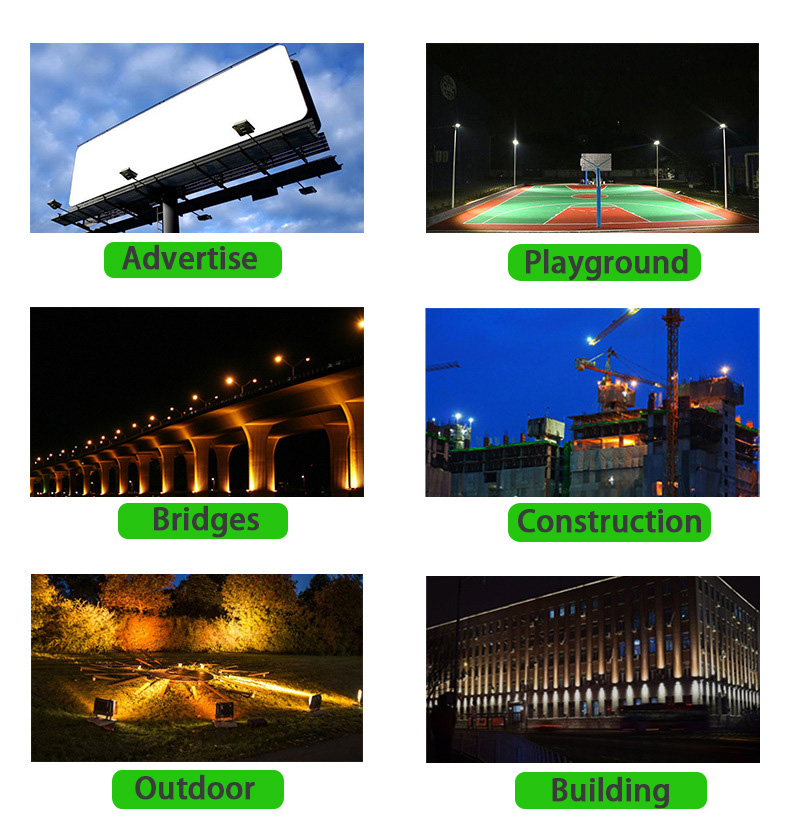 ---
Specifications of 100W led flood lights:
| | |
| --- | --- |
| Power | 100W |
| Working voltage | AC85-265V |
| LED chip | OSRAM SMD |
| Light lumens | >12000LM |
| Color temperature | 2700K-6500K |
| CRI | Ra75-Ra90 |
| Size | 290*260*77mm |
| Beam angel | 120º |
| LED driver | Constant current IP67 Driver |
| Material | Dia-casting Aluminum |
---
More photos of led flood lights details: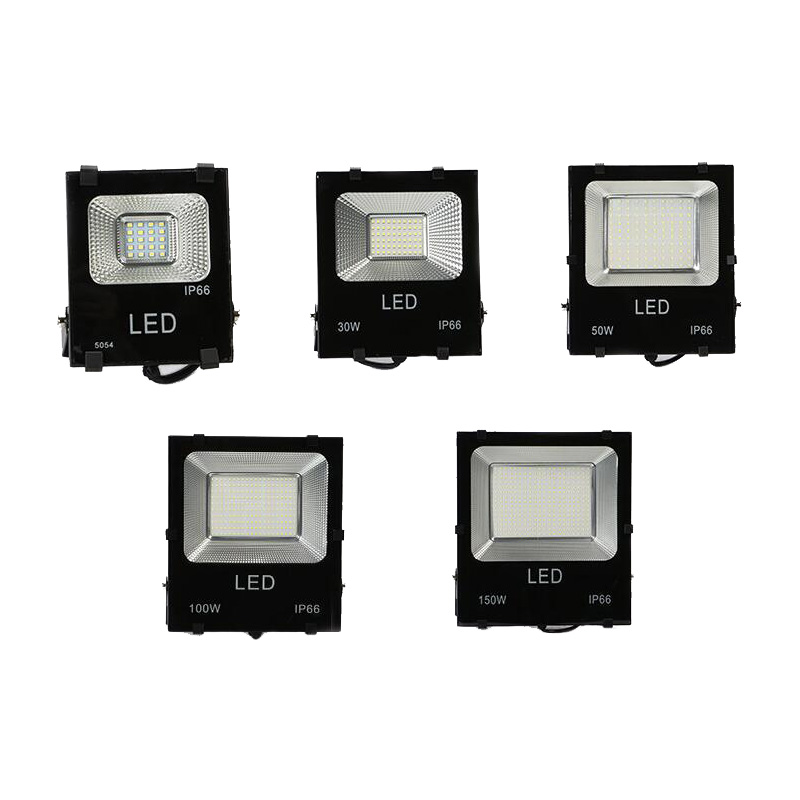 ---
Why choose an LED floodlight?
• They are up to 80-90% more energy efficient than a halogen and a traditional lamp equivalent.
• They operate reliably in cold temperatures (normally down to -20°C).
• They are resistant to shock or vibration.
• Their long lifespan reduces maintenance, making them a good choice for difficult-to reach areas.
Comparing traditional halogen floodlights with LED floodlights
In the past, we measured the brightness of a bulb in power (w).
Now, the energy-saving nature of LED lighting means that calculating wattage does not give us sufficient information.
For example:
• 10w LED floodlights are equivalent to 100w halogen floodlights with an increased lumen output of 1200lm
• 20w LED floodlights are equivalent to 200w halogen floodlights with an increased lumen output of 2400lm
• 30w LED floodlights are equivalent to 300w halogen floodlights with an increased lumen output of 3300lm
---
More FAQs
How Bright Is A 30w LED Floodlight?
A 100w LED projector light is usually equal to a 1000w halogen lamp. 30w LED floodlights such as Osram are 100lm/w or even more,  but topulight 30w LED floodlights are as more bright.
Lights are measured in lumens, and higher lumens generally means a better LED.
Are LED Floodlights Direct Replacements For Halogen lamps?
Not always, but they generally offer similar light for around 80% less consumption.
Can LED Floodlights Be Used In Halogen Fixtures?
LED R7s lamps are replacement for existing halogen lamps. Others we advise to change the whole fixture.